What is glueless wig, how to wear a glueless wig
 Have you tired of wearing hair wigs which require gel, glue like that?

Glueless lace wigs have become a popular choice for women who want to enhance the natural look and feel of their hair without worrying about damaging their hair or dealing with uncomfortable adhesives. But with so many brands on the market, it can be difficult to know which is the best option for you.

Here the glueless wig is your choice.

 
So what is glueless wig?


Glueless wigs, glueless lace front wigs which made from lace frontal(closure) and hair wefts sewed on the wig cap, or full lace hair, and there being an adjustable straps in the back and a ribbon runs along to the hairline perimeter, totally different with the traditional human hair wigs that should installed with glue or gel.
In this post, we will look at Roya Hair glueless lace wigs and why we believe they are superior to other brands on the market. We'll also examine some of the top reasons why so many women are choosing our wigs for their everyday style.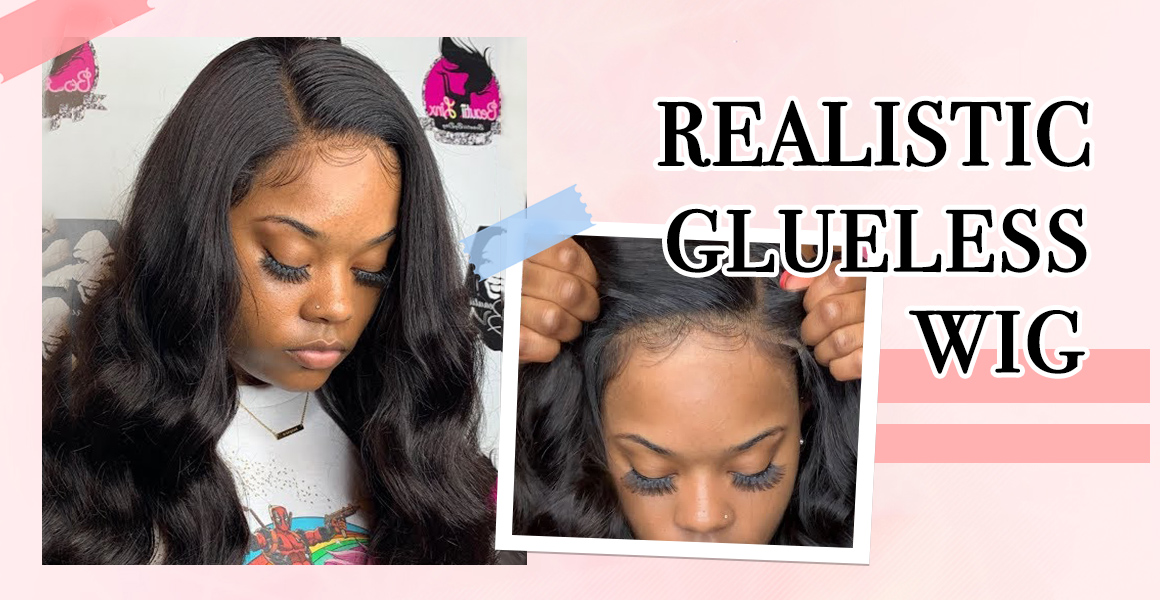 The glueless wigs are more safer to use and easy to wear for hours to 24 hour a day, because  they are harmless to our health and natural hair, which could removed with ease without messing our natural hair, edge and skin. In addition, since no glue needed to wear the Glueless Lace Wigs , you can take off the wig at the end of the day.
There are many benefits to wearing a human hair headband wig. These wigs are made from human hair and have a natural look.
They can be colorful with different colors, styles and cuts.

The best part about these wigs is that you don't have to worry about sticking them on your head because they stay in place all day long! You don't even need to use hair gel or anything else to keep them in place.

You can wear these wigs as long as you want without worrying about them falling or loosening.

Another great thing about wearing this type of wig is that it can be styled in any way you want to make it.

There are many different styles available for purchase on the market today and they come in every color under the sun! You can even choose from different lengths if you want something longer or shorter than what is currently available for sale.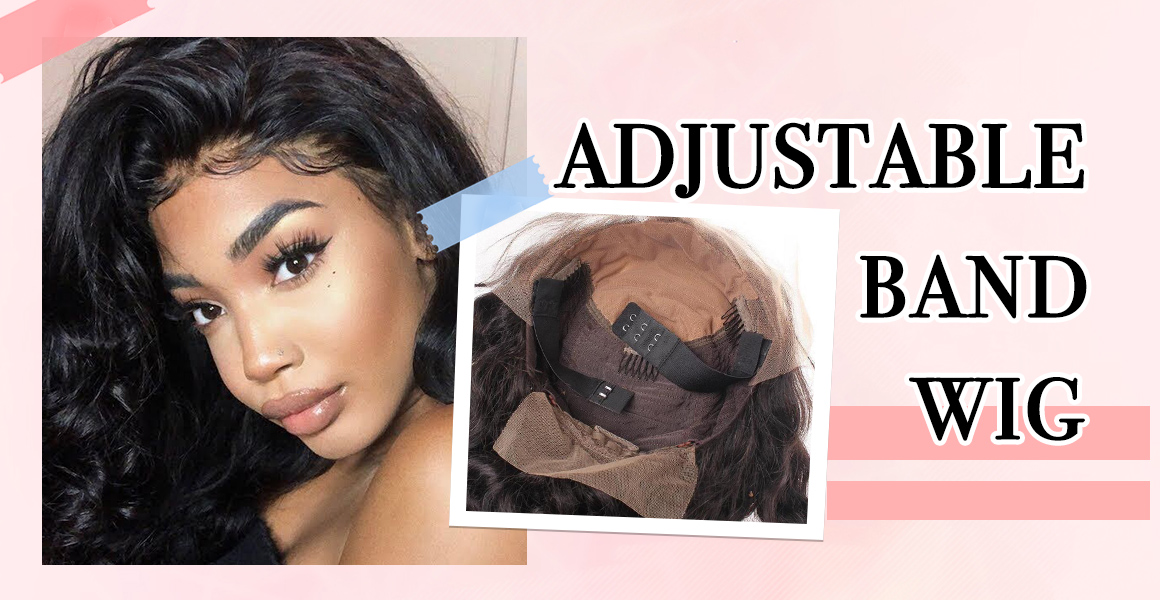 Key reasons to choose glueless lace wigs over other brands:
There are many great lace bob wigs with bangs on the market, but why choose glueless lace wigs?
Here are the top reasons:
No Tangle – Unlike other brands that require you to tie your hair back every time you want to wear your wig, glueless laces allow you to simply put it on and go. No need to tie knots or mess, it's perfect for busy women who don't have time to waste.
COMFORTABLE FIT – Unlike other lace wigs that can feel tight and uncomfortable, glueless lace front wigs are designed with breathable mesh fabric that allows for air circulation so they stay comfortable all day long. Stay from Plus, their elastic band ensures a custom fit every time you wear them.
Custom Shapes – With over 100 different colors and styles available in natural human hair, there's sure to be a style that suits your personality and needs!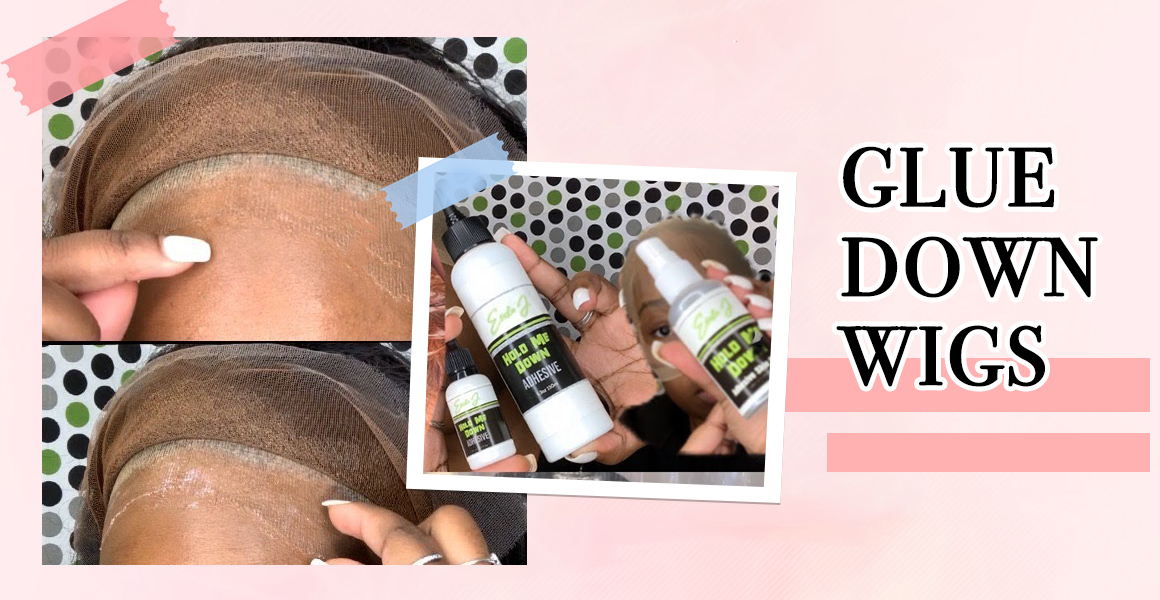 If you are considering buying a glueless lace wig, there are a few things you should know before you make your purchase.
First and foremost, choose the right type of wig for your needs. Both human hair and synthetic wigs are available, so be sure to choose the option that best suits your needs (we recommend choosing Isee Hair natural human hair wigs).
Once you've chosen the right type of wig, it's time to take measurements. To choose the right size wig cap you will need to know your head circumference. It's also important to consider the length and style of the wig you're interested in – make sure you have enough head space for the wig you want!
Finally, when it comes time to actually purchase your glueless lace wig, be sure to do your research. There are many different wig vendors out there, so take some time to compare prices and find the best deal. With a little effort, you can find the glueless lace wig for you!
Roya Hair offers a wide range of high quality hair extensions at an affordable price.

The company offers a variety of colors, textures and styles to choose from.

Roya Hair provides excellent customer service and is always ready to help with any questions or concerns.

The website is easy to navigate and offers a variety of helpful features, such as a hair extension color chart and a blog with hair care tips.

Isee Hair offers a loyalty program through which you can earn points for every purchase you make. These points can then be redeemed for discounts on future purchases.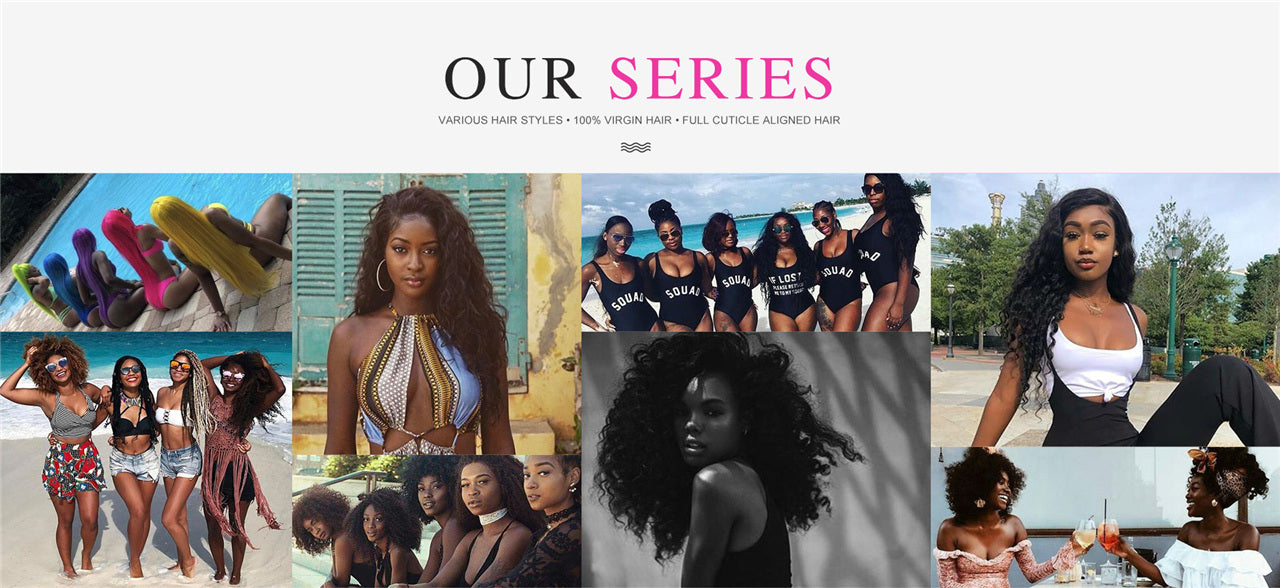 Then you may wander how to install this wig.
1) You should have a lace frontal wig
To purchase a lace front wig with combs within the wig cap, usually, with adjustable straps at back. Key points, combs (three or four) are set as well, on the right and left side, in the front or at back, within the lace front wig cap,
 
2) Braid our natural hair into corn rows
To have our hair prepared. For long hair, braid it into cornrows, and short hair, a wig cap is enough.
3) Cleaness prepared
To clean our forehead and hands, to remove the dirt and oil that may damage the outcome of the lace front wig.
4) Cut the excess lace
To cut excess lace catering to our hairline.
5) Install the glueless wig
To place the lace wig on our head. Steadily grip the inside combs with our natural hair, and adjust the cap size by the adjustive straps to match our head for snugly.
Sample Block Quote
Praesent vestibulum congue tellus at fringilla. Curabitur vitae semper sem, eu convallis est. Cras felis nunc commodo loremous convallis vitae interdum non nisl. Maecenas ac est sit amet augue pharetra convallis nec danos.
Sample Paragraph Text
Praesent vestibulum congue tellus at fringilla. Curabitur vitae semper sem, eu convallis est. Cras felis nunc commodo eu convallis vitae interdum non nisl. Maecenas ac est sit amet augue pharetra convallis nec danos dui.
Cras suscipit quam et turpis eleifend vitae malesuada magna congue. Damus id ullamcorper neque. Sed vitae mi a mi pretium aliquet ac sed elitos. Pellentesque nulla eros accumsan quis justo at tincidunt lobortis denimes loremous. Suspendisse vestibulum lectus in lectus volutpat, ut dapibus purus pulvinar. Vestibulum sit amet auctor ipsum.